Jak mogę zmienić język domyślny Simple Registry Cleaner?
How do I change the default language of Simple Registry Cleaner?
Jeśli Simple Registry Cleaner uruchamia się w obcym języku lub jeśli chciałbyś wypróbować inny język, program pozwala to zrobić całkiem łatwo.
Oto, co musisz zrobić: Otwórz prosty program do czyszczenia rejestru, kliknij Opcje , wybierz kartę Ogólne , w obszarze Język wybierz żądany język z wyświetlonej listy wizualnej.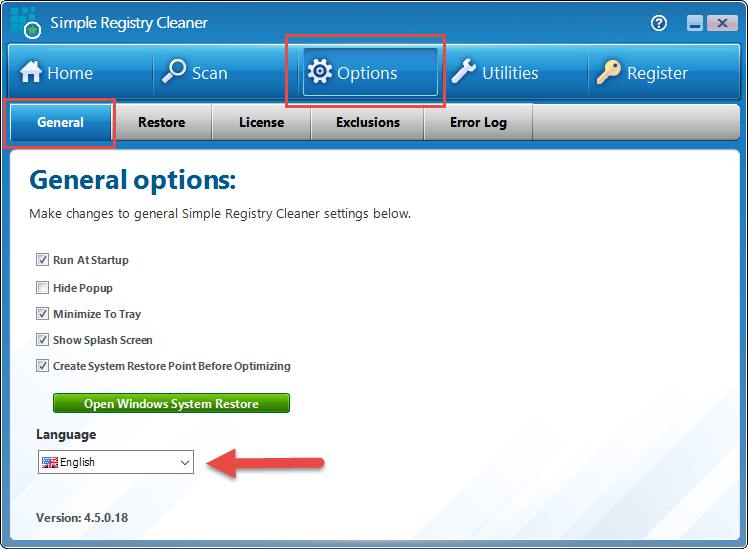 Program powinien automatycznie zastosować wybrany język.