How do I delete duplicate files using the Duplicate Finder feature?
Simple PC Optimizer can help find duplicate files in a folder or directory quickly. To find and delete duplicate files, click on the Maintain tile from the Home screen, then click the Duplicate Finder tile.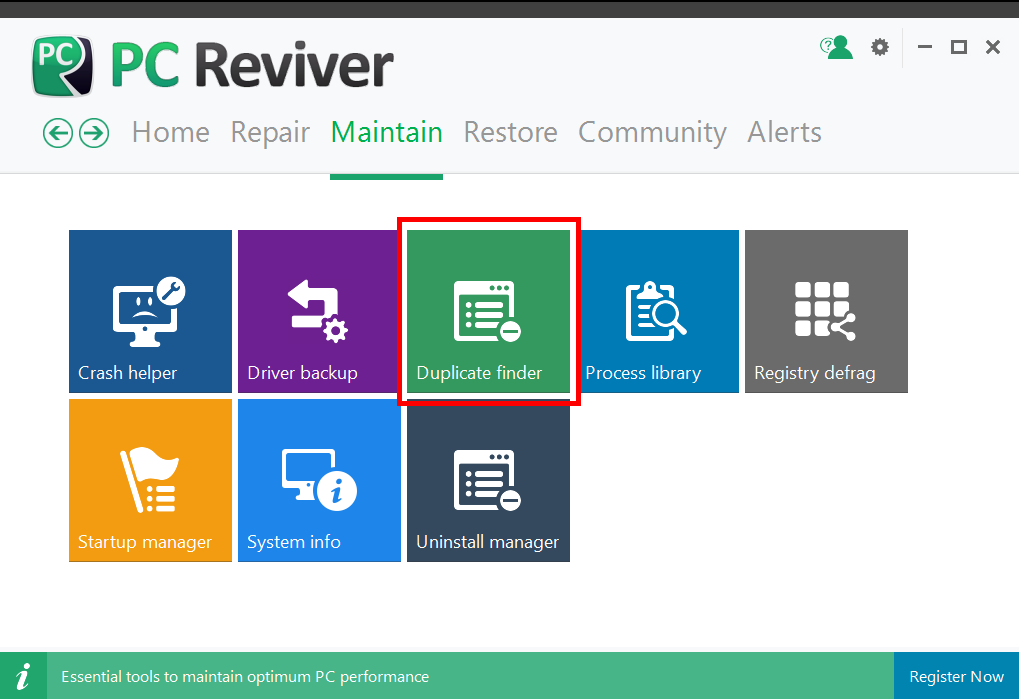 You have the option to scan your whole computer or specific folders. If you want to scan your whole computer, simply hit Scan to commence your duplicate file search.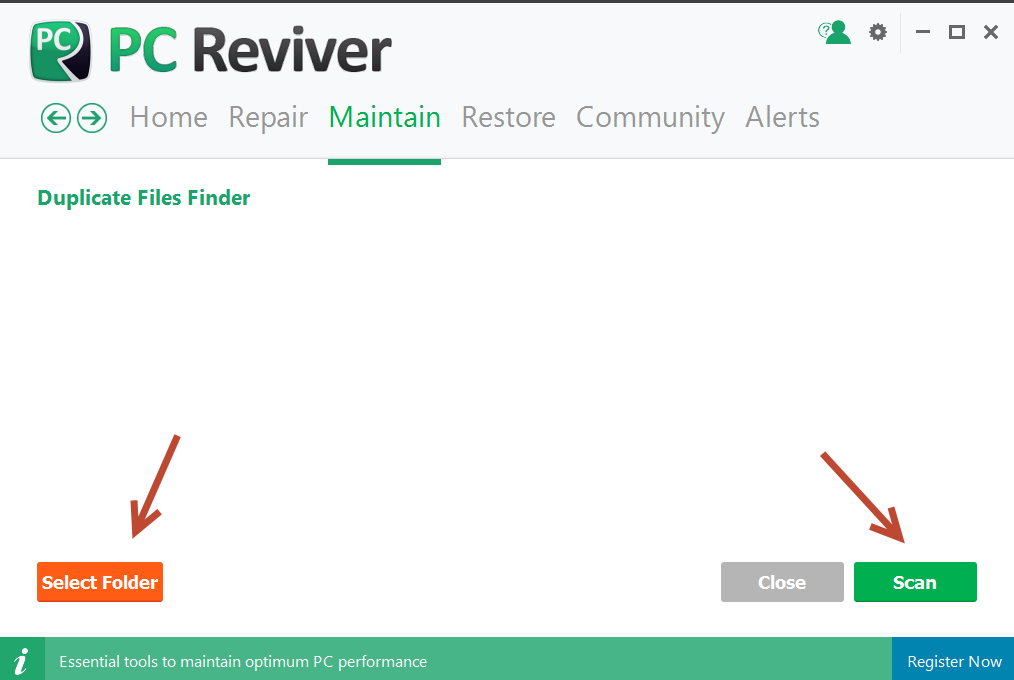 If you want to search within a specific directory or folder, click on Select Folder to browse and choose the folder, click Select Folder and then click the Scan button.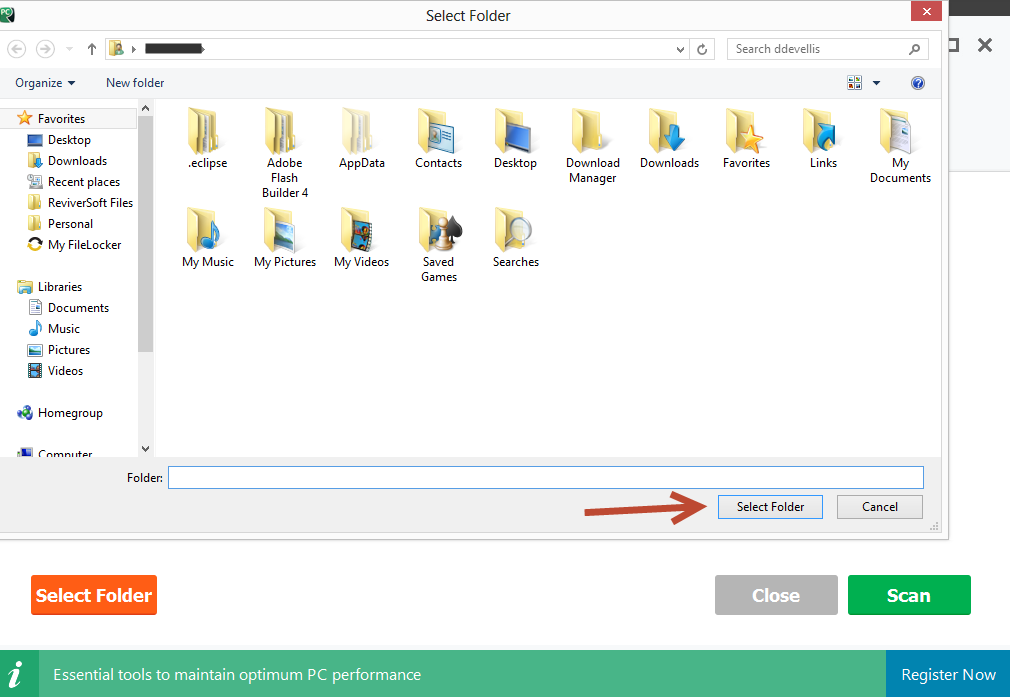 Once the scan is complete, you will see a list of duplicate files that were found. The original file will be unchecked, while the duplicates found will be checked. Review the files and keep the ones you do not need checked, click the Delete button and you are done!