How do I activate or register Simple PC Optimizer on my computer?
Activating Simple PC Optimizer is easy and quick. All you need is a valid license code to activate the program
To get started, watch this quick Simple PC Optimizer activation video:
(OR)
Follow this easy step-by-step guide to activate the program:
The first step is to copy your license code. The best way to do this is to select the license code with your cursor (by clicking and dragging across it) and then right click on the selected code and choose Copy. You can also press the CTRL and C keys together to copy the code.
Now, open Simple PC Optimizer, and click on Register now on the main screen.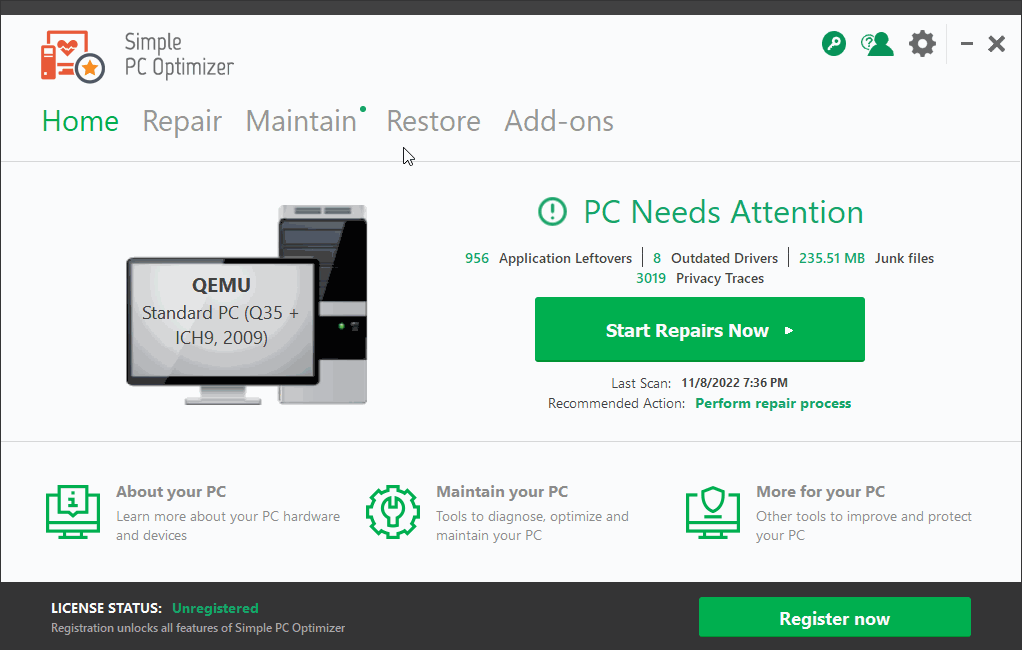 Click on the "Paste your license key" text and this will paste your license code into the box. Now click the Active Now button to complete the activation process.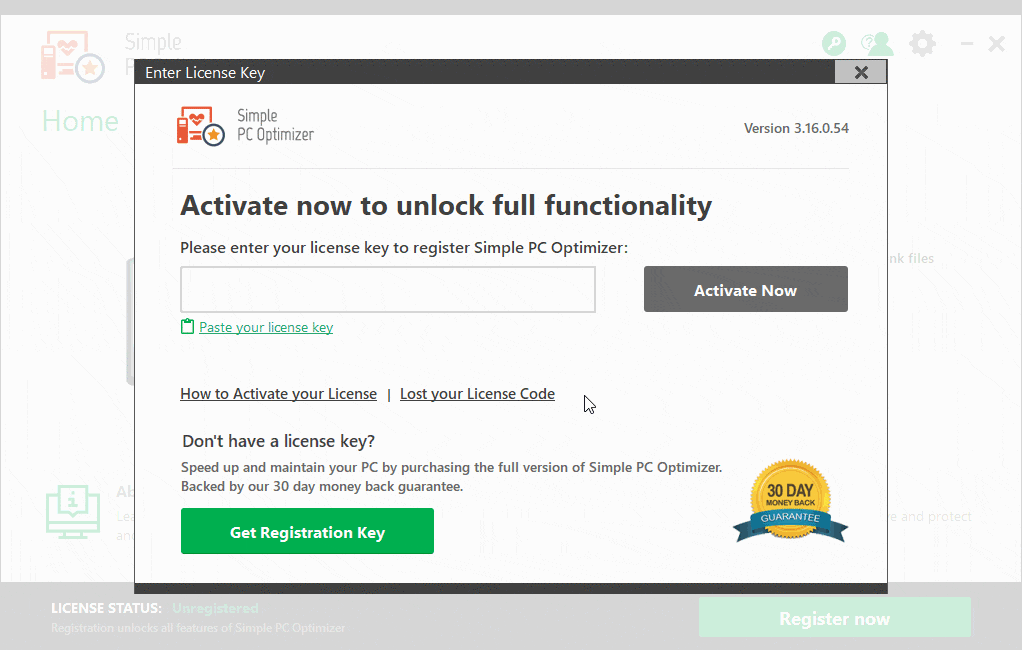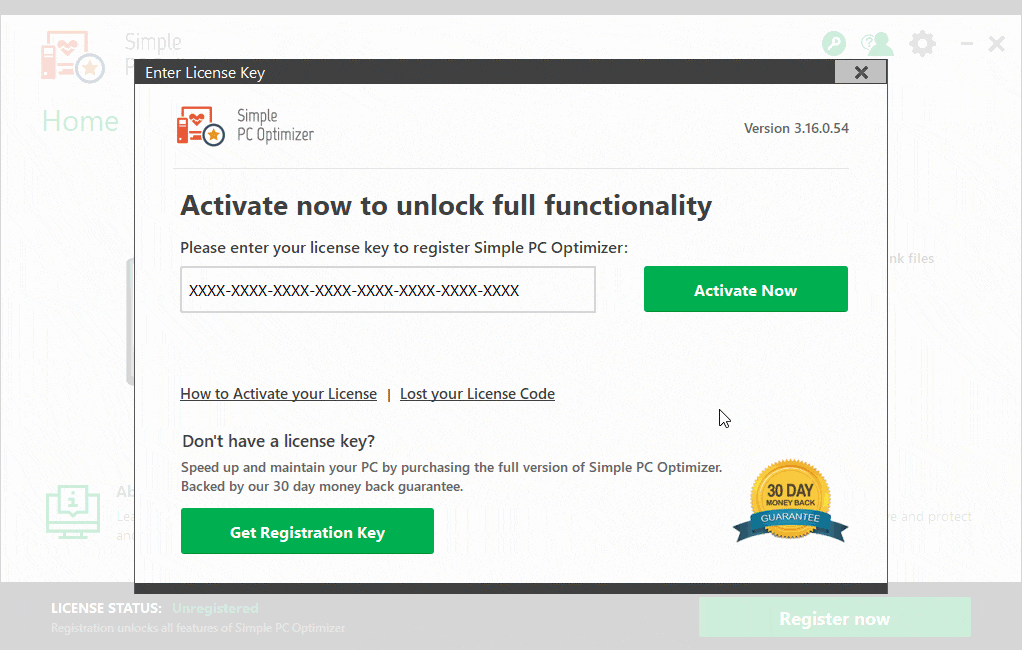 You have successfully activated Simple PC Optimizer and unlocked all its premium features. You will now be able to repair, optimize and maintain your PC!