How do I fix a file extension or manage file extensions on my PC?
Simple PC Optimizer makes it easy to fix file extension problems and manage all the file extensions on your computer. To access the File Extension Manager, click on the Maintain tile from the Home screen, then click the File Extensions tile.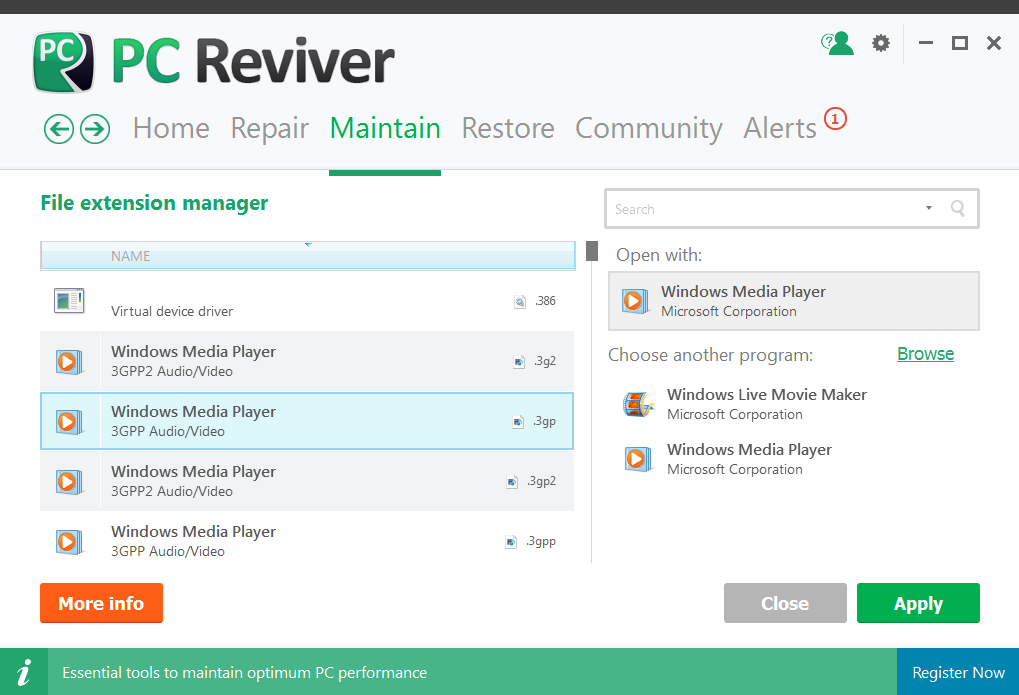 To get started, select the desired file extension on the left pane and click on More Info if you would like to learn more about the extension or browse through the list of programs on the right and select the program you would like to open the file extension with and click on Apply to save your preference.
You now have easy access to managing all the file extensions on your PC.