Hvordan kan jeg reparere min PC for å forbedre sin ytelse og stabilitet?
How do I repair my PC to improve its performance and stability?
Enkel PC Optimizer inneholder alle viktige verktøyene du trenger for å forbedre stabiliteten og forbedringen av PCen.
For å starte reparasjonsprosessen må du først analysere systemet.
Hit Repair- flisen (eller -fanen) på Home PC-skjermbildet Simple PC Optimizer, og kontroller at alle skannerne er merket slik at de vil analysere PCen din for problemer. Klikk deretter på Scan- knappen for å begynne å skanne de ulike områdene på datamaskinen din.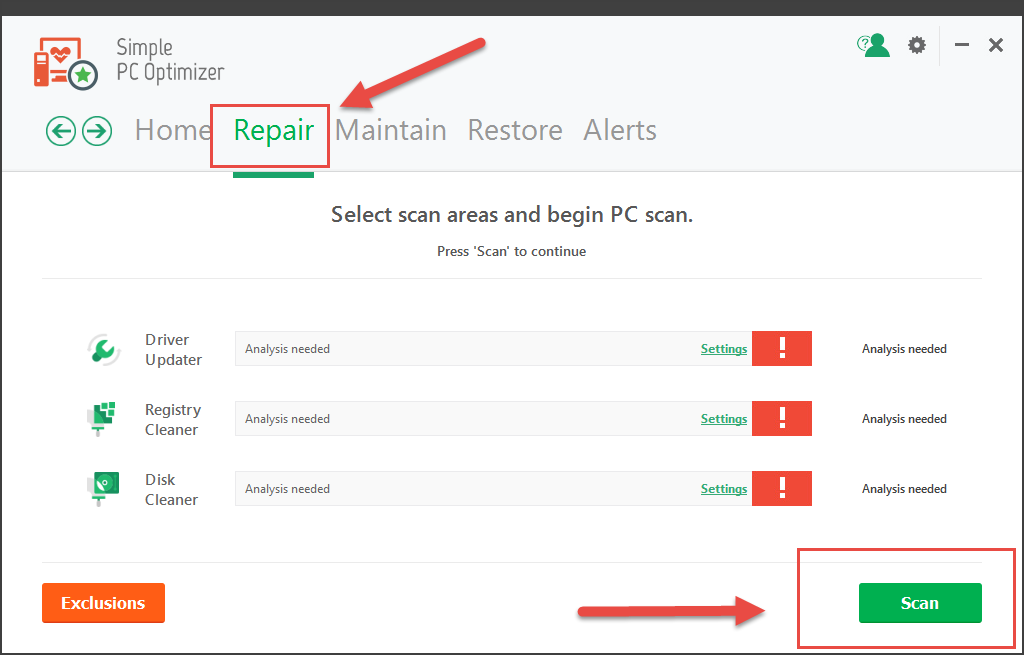 Når skanningen er fullført, vil du kunne se detaljene til eventuelle problemer som må repareres. Når du har gjennomgått resultatene av skanningen, eller hvis du ikke er interessert i å se den, kan du fortsette og klikke på Reparasjon- knappen for å fikse alle problemene som finnes på PCen.
Det er det. Du har vellykket reparert PCen din!