Hvordan kan jeg reparere min PC for å forbedre sin ytelse og stabilitet?
How do I repair my PC to improve its performance and stability?
For å starte reparasjonsprosessen må du først analysere systemet ditt.
Trykk på Repair- flisen (eller kategorien) på Simple PC Optimizer- startskjermen, og sørg for at alle skannere er sjekket slik at de vil analysere PCen din for problemer. Klikk deretter på Skann- knappen for å begynne å skanne de forskjellige områdene på datamaskinen.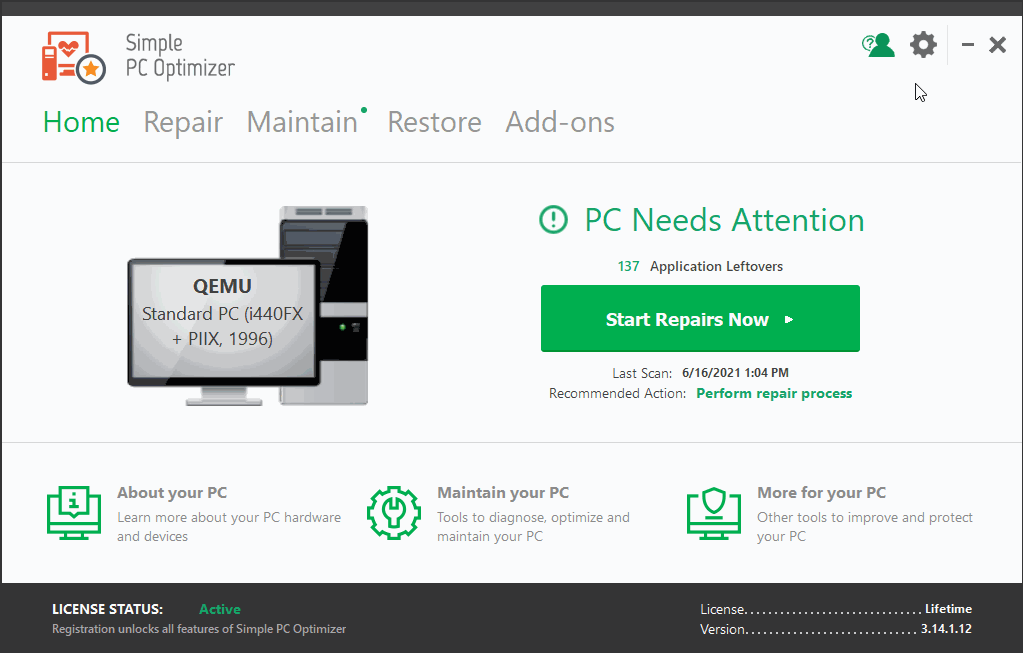 Når skanningen er fullført, vil du kunne se detaljene i eventuelle problemer som må repareres. Etter at du har gjennomgått resultatene av skanningen, eller hvis du ikke er interessert i å se den, kan du fortsette og klikke på Reparer- knappen for å fikse alle problemene som er funnet på PCen.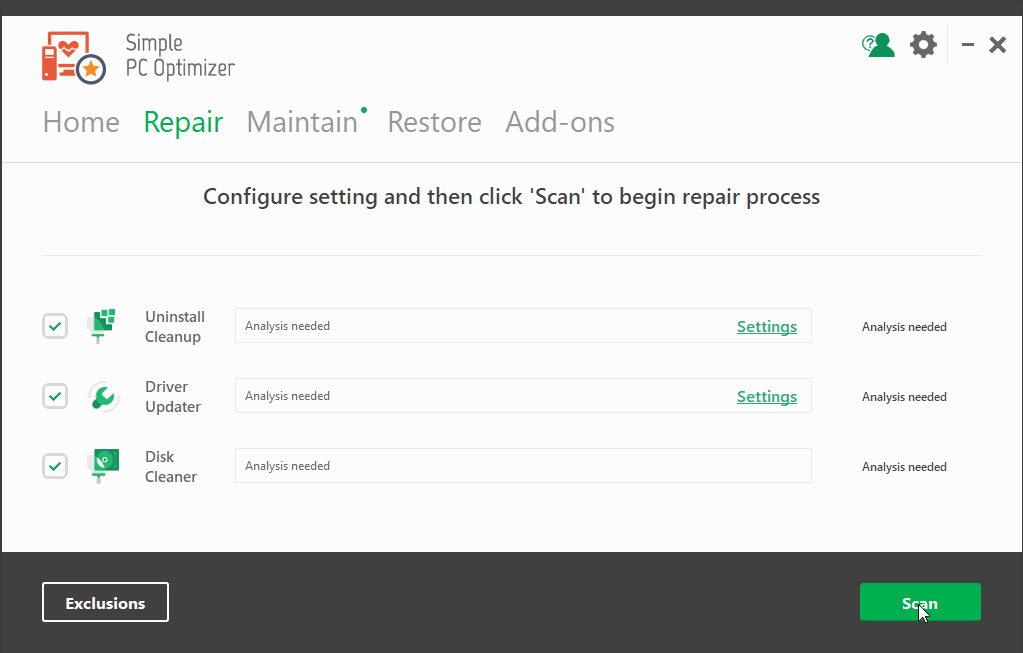 Det er det. Du har reparert PCen din!