Hoe kan ik mijn PC om de prestaties en stabiliteit te verbeteren repareren?
How do I repair my PC to improve its performance and stability?
Om uw reparatieproces te starten, moet u eerst uw systeem analyseren.
Raak de reparatietegel (of het tabblad) op het startscherm van Simple PC Optimizer aan en controleer of alle scanners zijn gecontroleerd, zodat ze uw pc op problemen kunnen analyseren. Klik vervolgens op de knop Scannen om te beginnen met het scannen van de verschillende delen van uw computer.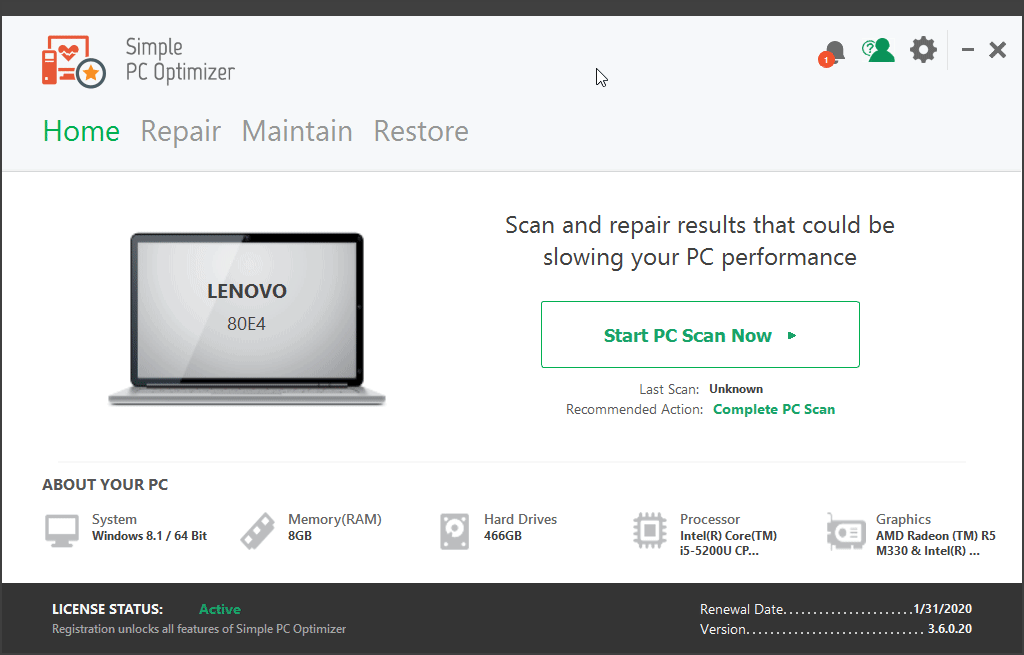 Zodra de scan is voltooid, kunt u de details van eventuele gevonden problemen bekijken die moeten worden gerepareerd. Nadat u de resultaten van de scan hebt bekeken of als u niet geïnteresseerd bent om deze te bekijken, kunt u doorgaan en op de knop Repareren klikken om alle problemen op uw pc op te lossen.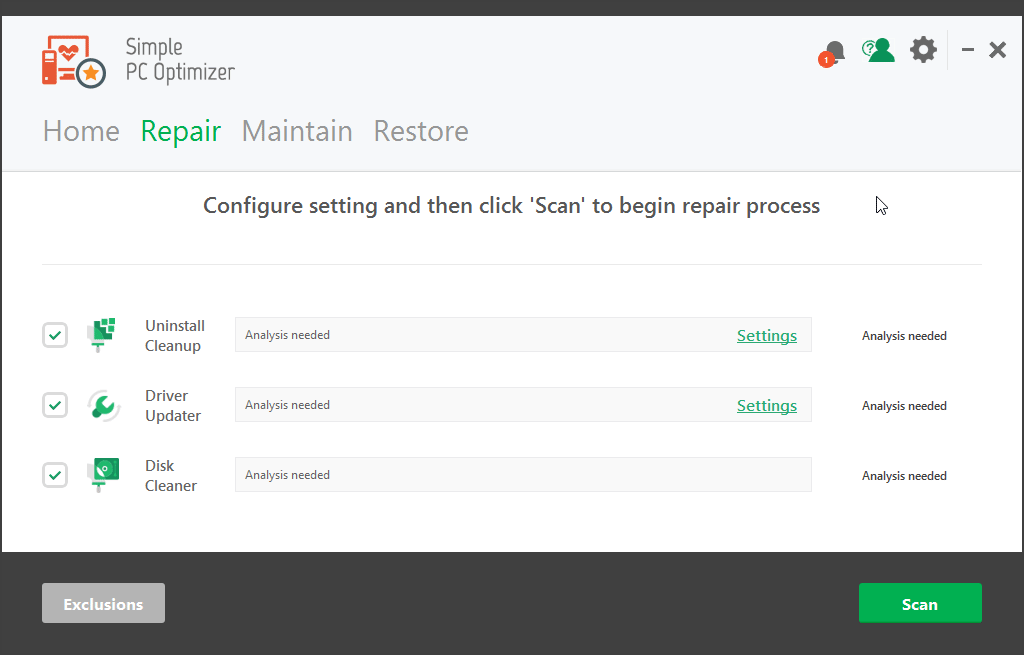 Dat is het. Je hebt met succes je pc gerepareerd!