Hvordan kan jeg reparere min pc til at forbedre sine resultater og stabilitet?
How do I repair my PC to improve its performance and stability?
For at påbegynde din reparationsproces skal du først analysere dit system.
Tryk på reparationsflisen (eller fanen) på startskærmen Simple PC Optimizer , og sørg for, at alle scannere er tjekket, så de analyserer din pc for problemer. Klik derefter på Scan- knappen for at begynde at scanne de forskellige områder på din computer.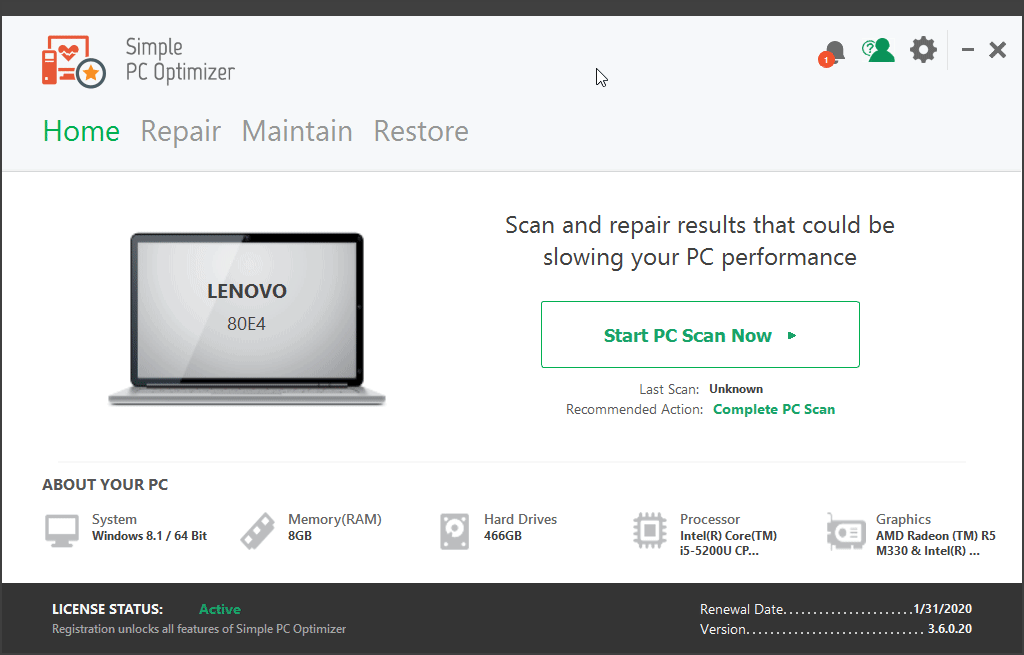 Når scanningen er afsluttet, vil du kunne se detaljerne i eventuelle problemer, der skal repareres. Når du har gennemgået scanningsresultaterne, eller hvis du ikke er interesseret i at se den, kan du gå videre og klikke på knappen Reparation for at løse alle problemer, der findes på din pc.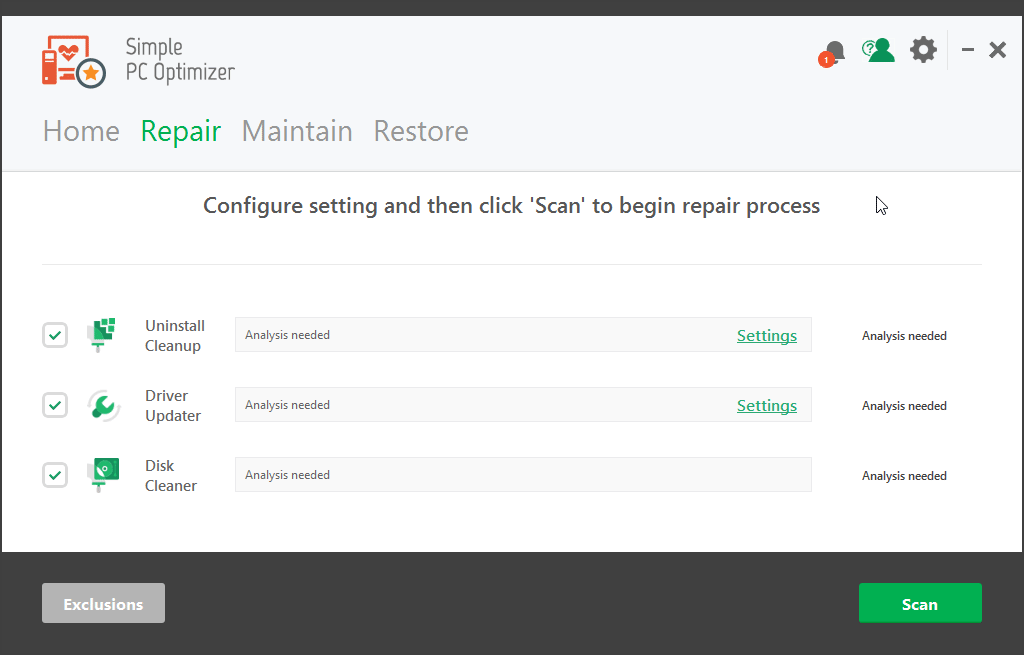 Det er det. Du har repareret din pc med succes!