Hvordan kan jeg reparere min pc til at forbedre sine resultater og stabilitet?
How do I repair my PC to improve its performance and stability?
For at starte din reparationsproces skal du først analysere dit system.
Klik på reparationsflisen (eller fanen) på Simple PC Optimizer- startskærmen, og sørg for, at alle scannere er markeret, så de analyserer din pc for problemer. Klik derefter på knappen Scan for at starte scanning af de forskellige områder af din computer.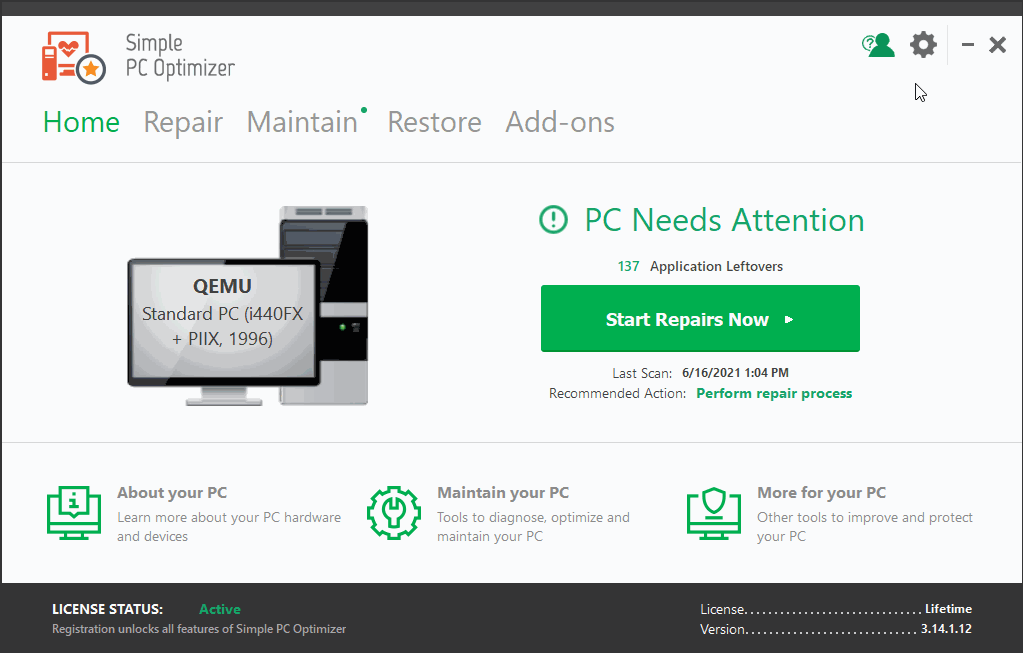 Når scanningen er afsluttet, vil du kunne se detaljerne om eventuelle fundne problemer, der skal repareres. Når du har gennemgået scanningsresultaterne, eller hvis du ikke er interesseret i at se den, kan du gå videre og klikke på knappen Reparer for at løse alle problemer, der findes på din pc.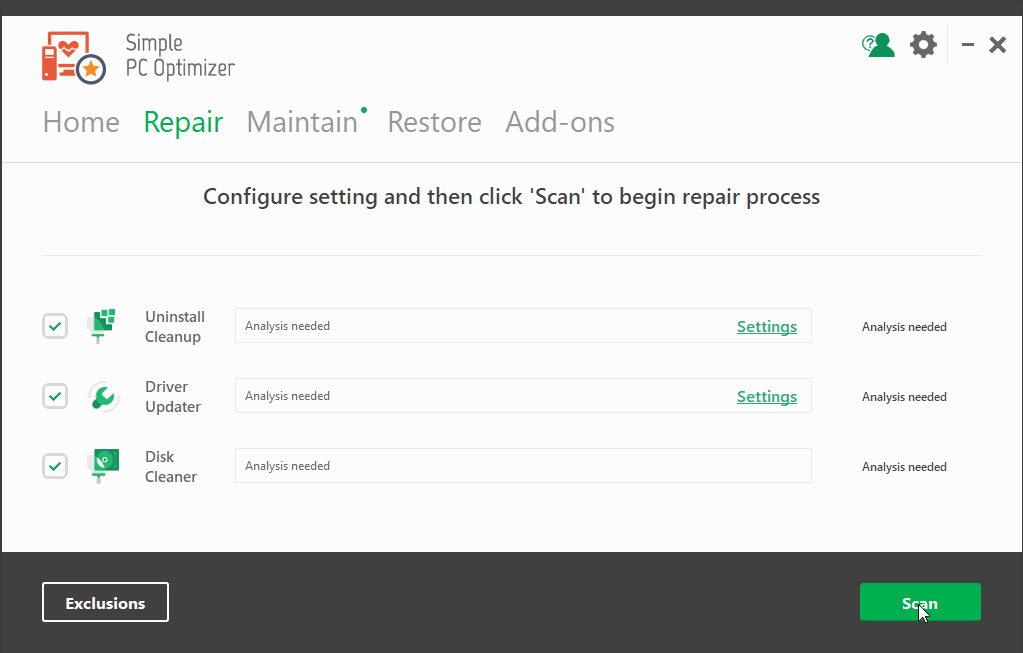 Det er det. Du har repareret din pc med succes!