How can I get detailed information about my PC and its hardware?
Simple PC Optimizer can help you understand your computer inside out, by displaying essential details of your Windows operating system and all your computer hardware and installed components.
To view, print or save your System Information, click on the Maintain tile from the Home screen, then click the System Info tile. You can now start viewing your system information by clicking the respective areas of your system.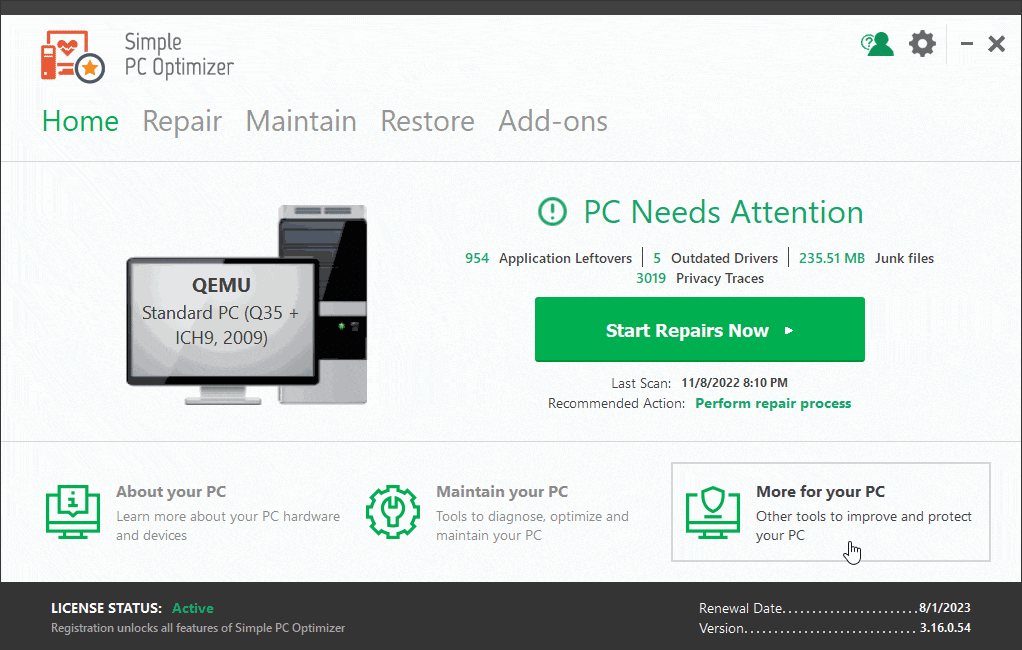 You will also see a button to Save (Save Report) the information as a text file or Print (Print Report) the system information as an offline reference.