Hoe kan ik gedetailleerde informatie over mijn pc en de hardware?
How can I get detailed information about my PC and its hardware?
Om uw systeeminformatie te bekijken, af te drukken of op te slaan, klikt u op de tegel Onderhouden in het startscherm en vervolgens op de tegel Systeeminfo. U kunt nu beginnen met het bekijken van uw systeeminformatie door op de respectieve delen van uw systeem te klikken.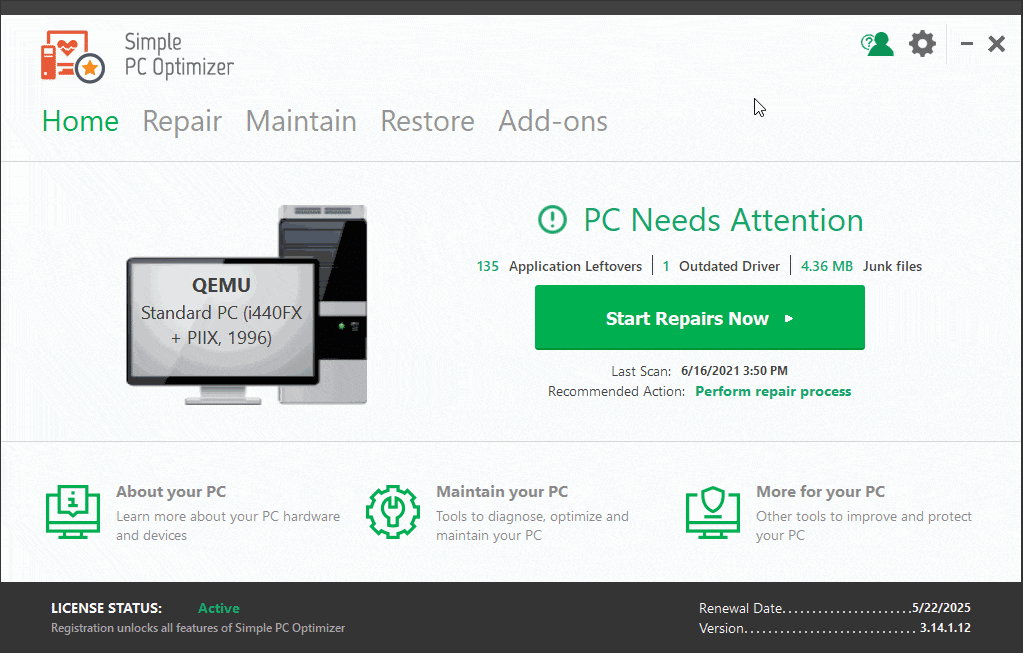 U ziet ook een knop om de informatie op te slaan (rapport opslaan) als een tekstbestand of om de systeeminformatie af te drukken (rapport afdrukken) als een offline referentie.