Why does Simple PC Optimizer not complete a scan or repair the problems found?
If Simple PC Optimizer will not complete a scan of your computer or a specific area, ensure that the area which you want scanned is selected and included in the analysis. To do this, click on the Repair tile from the Home screen. If the respective area has a "check mark" in the box near the title, then it is included in the analysis. You can select and deselect each section by clicking in the respective box.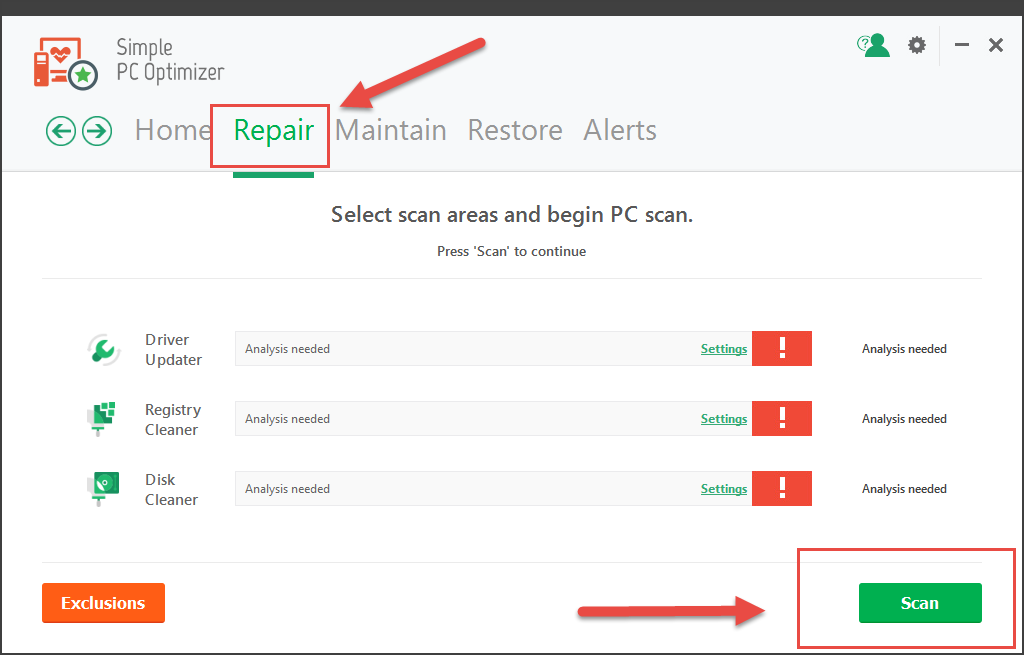 To repair identified errors you need to register and activate Simple PC Optimizer. To register Simple PC Optimizer you can either click on the Register Now button at the bottom right corner of the program window or you will be prompted to register when you try to repair all the problems found.