Waarom heeft Simple PC Optimizer niet een scan te voltooien of reparatie van de problemen gevonden?
Why does Simple PC Optimizer not complete a scan or repair the problems found?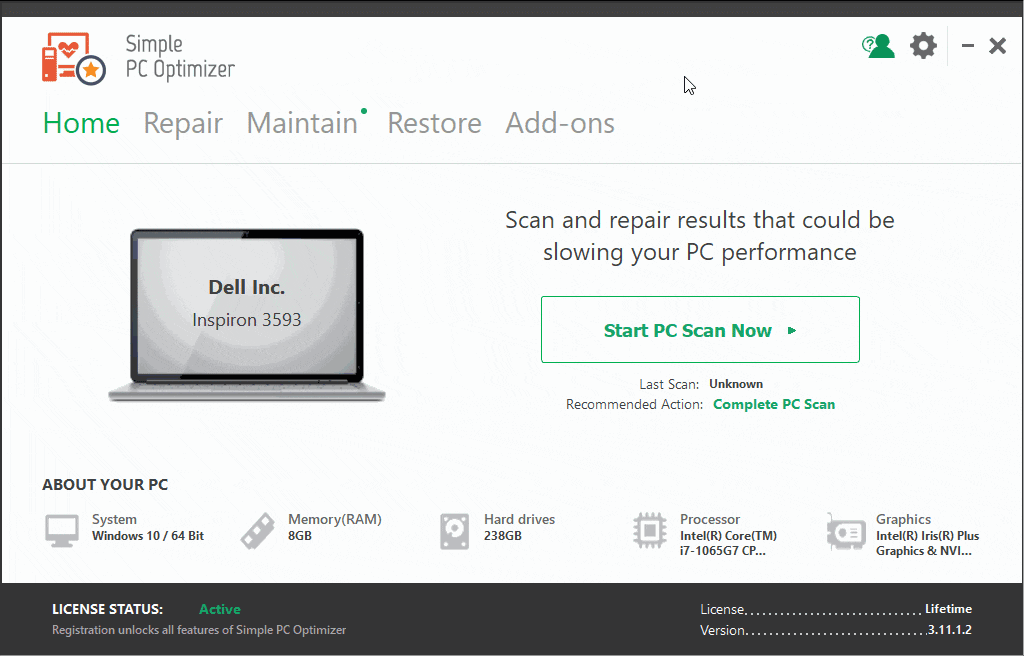 Om geïdentificeerde fouten te herstellen, moet u zich registreren en Simple PC Optimizer activeren . U kunt de link hier raadplegen voor instructies voor het activeren van uw product.