Che cosa fa la funzione Registry Optimizer di Simple Registry Cleaner fare? Come si usa?
What does the Registry Optimizer function of Simple Registry Cleaner do? How do I use it?
Come utilizzare la funzione di ottimizzazione del registro:
Apri Simple Registry Cleaner
Fare clic su Utilità
Seleziona Registry Optimizer
Fare clic sul pulsante Optimizer Now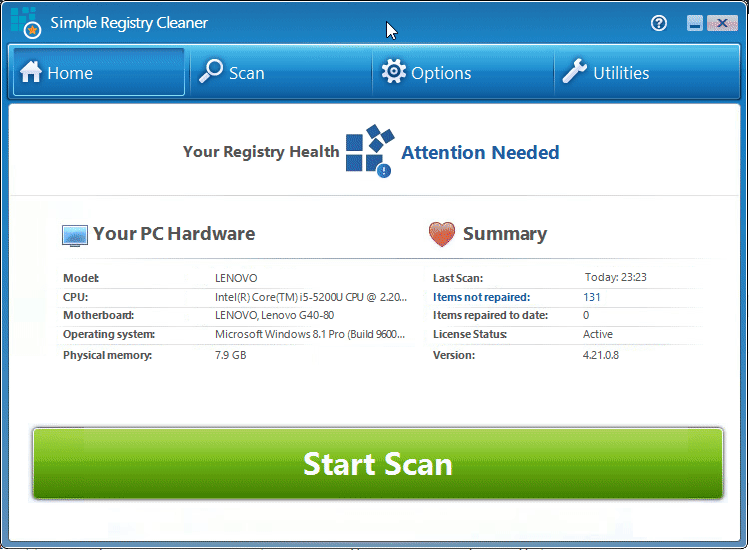 Ora vedrai una barra di avanzamento che corrisponde al processo di deframmentazione.
Per completare il processo di deframmentazione e ottimizzazione, si pianificherà l'esecuzione durante il successivo avvio del sistema. Al termine del processo, il computer inizierà automaticamente a caricare il sistema operativo Windows.