O que faz a função Registry Optimizer do Simple Registry Cleaner fazer? Como posso usá-lo?
What does the Registry Optimizer function of Simple Registry Cleaner do? How do I use it?
Abra o Simple Registry Cleaner
Clique em Utilitários
Selecione o Otimizador de Registro
Clique no botão Optimizer Now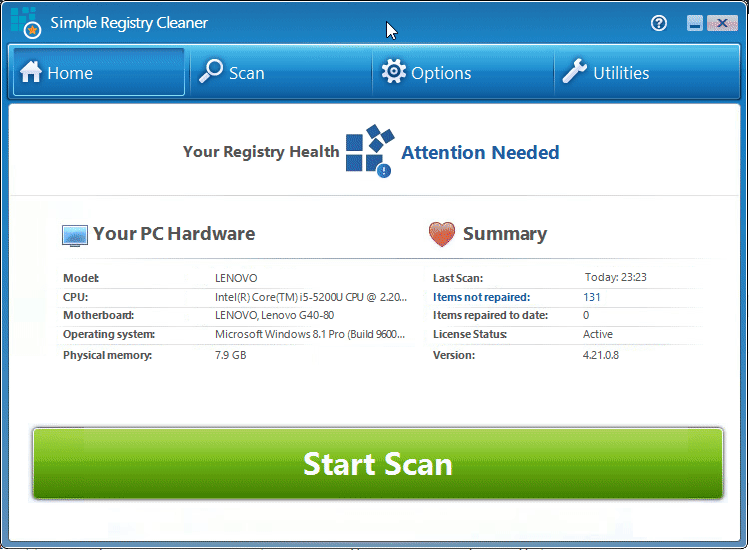 Você verá agora uma barra de progresso que corresponde ao processo de desfragmentação. Para completar o processo de desfragmentação e otimização, ele se programará para ser executado durante a próxima inicialização do sistema. Depois que o processo estiver concluído, o computador iniciará automaticamente o carregamento do sistema operacional Windows.