¿Qué hace la función de Registry Optimizer Registry Cleaner simple? ¿Cómo se usa?
What does the Registry Optimizer function of Simple Registry Cleaner do? How do I use it?
El Registro de Windows es una parte importante de su sistema operativo Windows. La función Registry Optimizer de Simple Registry Cleaner le ayuda a desfragmentar completamente el Registro de Windows y optimizarlo para un rendimiento sin problemas. El uso del Registry Optimizer mejora regularmente el rendimiento de su sistema y lo mantiene funcionando sin problemas.
Cómo usar la función Registry Optimizer:
Open Simple Registry Cleaner
Haga clic en Utilidades
Seleccionar Registry Optimizer
Haga clic en el botón Optimizador ahora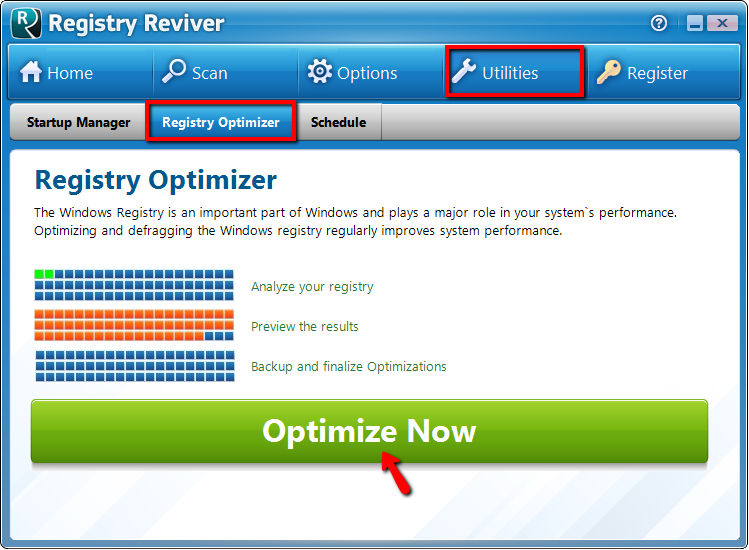 Ahora verá una barra de progreso que corresponde al proceso de desfragmentación.
Para completar el proceso de desfragmentación y optimización, se programará para ejecutarse durante el siguiente arranque del sistema. Una vez que se complete el proceso, su computadora comenzará a cargar automáticamente el sistema operativo Windows.