Co oznacza funkcja Registry Optimizer Simple Registry Cleaner zrobić? Jak go używać?
What does the Registry Optimizer function of Simple Registry Cleaner do? How do I use it?
Otwórz program Simple Registry Cleaner
Kliknij Narzędzia
Wybierz Registry Optimizer
Kliknij przycisk Optimizer Now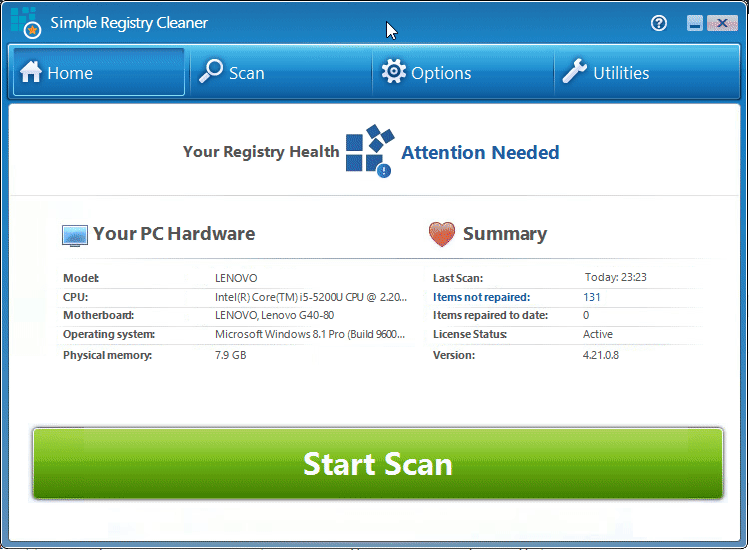 Zobaczysz teraz pasek postępu, który odpowiada procesowi defragmentacji. Aby zakończyć proces defragmentacji i optymalizacji, zaplanuje się uruchomienie podczas następnego rozruchu systemu. Po zakończeniu procesu komputer automatycznie rozpocznie ładowanie systemu operacyjnego Windows.