Hur ändrar jag standardspråket Simple Registry Cleaner?
How do I change the default language of Simple Registry Cleaner?
Om Simple Registry Cleaner startar på ett främmande språk eller om du vill prova ett annat språk tillåter programmet dig att göra det ganska enkelt.
Här är vad du behöver göra: Öppna Enkel Registry Cleaner, Klicka på Alternativ , välj fliken Allmänt , Under språk , välj önskat språk från visuell visad lista.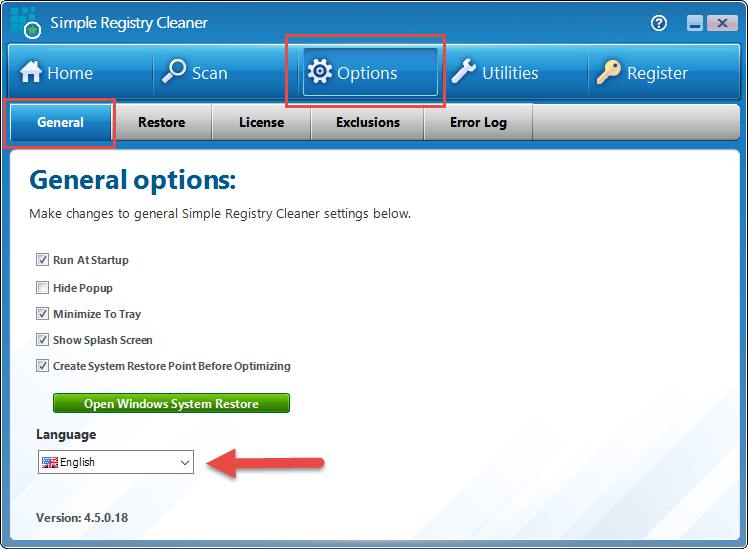 Programmet ska sedan automatiskt tillämpa det valda språket.