Hoe maak ik een schema naar Simple PC Optimizer lopen te creëren?
How do I create a Schedule to run Simple PC Optimizer?
Voor degenen die hun taken willen plannen en hun computer automatisch willen onderhouden, biedt Simple PC Optimizer de mogelijkheid om de scan- en reparatietaken eenmaal of dagelijks of wekelijks uit te voeren.
Als u het programma wilt plannen en de lijst met beschikbare opties wilt verkennen, klikt u op het tandwielpictogram in de rechterbovenhoek van het venster Simple PC Optimizer en klikt u op de koppeling Schema plannen onder Instellingen.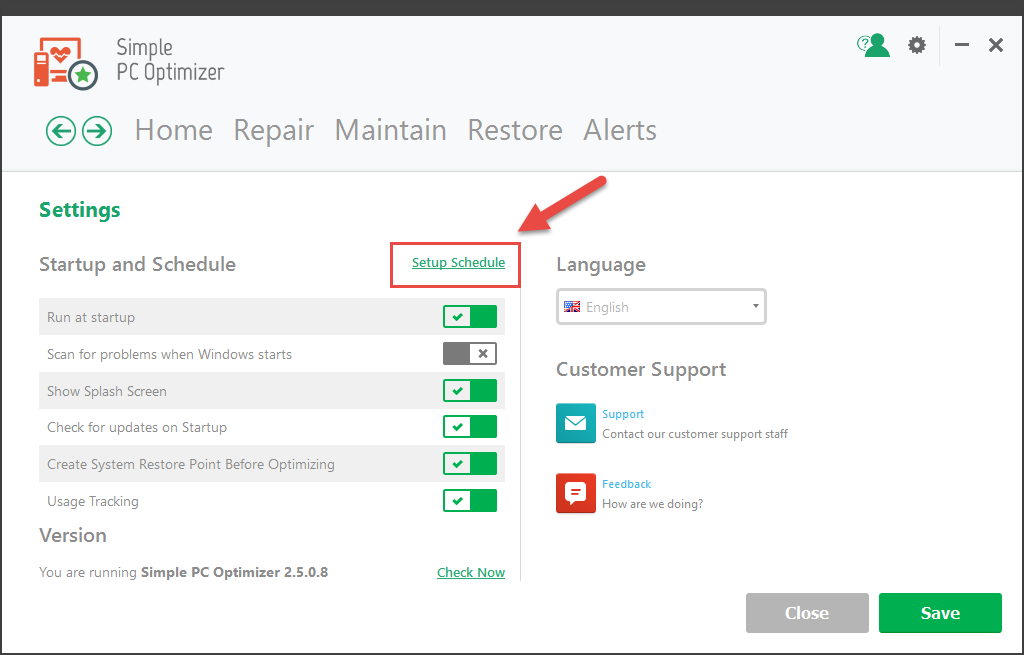 U kunt nu een handig schema instellen in het type schemavenster en klikken op de knop Opslaan om uw wijzigingen op te slaan.